Current Projects | Research Study Details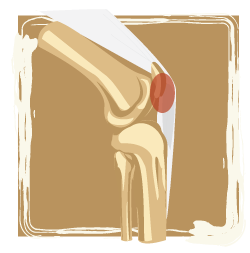 Posted on Sep 23, 2016 by the Sports, Ultrasound, MRI, Minimally Invasive Treatments (SUMMIT) Lab
Platelet-Rich Plasma (PRP) Injection for the Treatment of Chronic Patellar Tendinopathy:
Patellar tendinopathy (PT), also known as Jumper's knee, is a common disabling tendon injury that is highly prevalent in sports,
especially amongst basketball and volleyball players. PT is especially prevalent in elite basketball players and is responsible for
significant morbidity both during and after an athlete's career. In fact, about half of elite athletes affected by PT have to quit
their sport. Treatment of PT remains a challenge and conservative therapies often do not help. Since surgery may not be a good option
when considering longer recovery times and return to play, a new minimally invasive treatment alternative must be considered.
Platelet-rich plasma, or PRP, is an emerging treatment option using concentrated platelets made from the patient's own blood
containing healing growth factors. Recent exponential use of PRP has been in the area of sports-related tendon overuse injuries
such as PT. Currently, it has been estimated that about 100,000 elite athletes are injected with PRP annually, but the frequency
of use is likely under reported. The main growth driver came from the media's attention on well-known professional athletes reporting
a quicker and more durable return to activity after PRP rather than foundational evidence-based decisions from a well-designed
randomized control trial (RCT). Therefore, we propose a double-blinded RCT to investigate if PRP is effective for treating PT
compared to dry needling (without concentrated healing growth factors) and placebo control groups. Positive outcomes from this
study would establish an effective non-surgical treatment option for PT and demonstrate that healing changes of the tendon can
be followed using new MRI and ultrasound imaging exams.
Study is Open through 2023
Eligibility
Adults between the ages of 16 and 65 years,
who have been diagnosed with chronic patellar tendonitis for at least 3 months,
and have tried other therapies for pain and symptom relief
What is Involved for Participants
Eligible subjects will possibly undergo the platelet-rich plasma or PRP therapy,
will complete 3 research visits over the course of 32 weeks,
will complete questionnaires about symptoms and provide medical history,
and will complete 3 ultrasound and 2 MRI scans of your knee.
For more information about this research study, please contact Jan Yakey, RN, CCRC, Senior Clinical Nurse Specialist at
JYakey@uwhealth.org or call (608) 265-3018
This study is part of the Sports, Ultrasound, MRI, Minimally Invasive Treatments (SUMMIT) Lab.