Current Projects | Research Study Details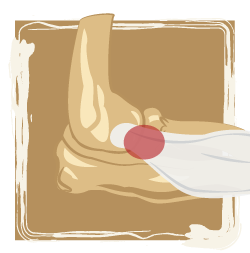 Posted on Aug 31, 2016 by the Sports, Ultrasound, MRI, Minimally Invasive Treatments (SUMMIT) Lab
The primary aim of this study is to evaluate the effectiveness of platelet-rich plasma (PRP) as a treatment for chronic lateral epicondylitis (CLE), also known as "tennis elbow".
Study is Open
Eligibility
Adults aged 18-65 with chronic (>3 months) lateral epicondylitis despite previous treatments with common therapies (NSAIDs, rest, ice, bracing) for CLE are eligible for the study.
What is Involved for Participants
Eligible subjects will be randomly assigned to 1 of 2 study arms. Subjects in Group 1 (PRP) will receive a single ultrasound-guided injection of 3 mL of PRP at week 0 (baseline). Subjects in Group 2 (corticosteroid control) will receive a single ultrasound-guided injection of a 3 mL corticosteroid mixture at week 0.
Following the procedure, subjects will be assessed at regular intervals using questionnaires to measure self-reported pain, function and quality of life following treatment. Subjects will also undergo repeat imaging of the elbow tendon following treatment at week 26 and week 52.
For more information about this research study, please contact Jan Yakey, RN, CCRC, Senior Clinical Nurse Specialist at
JYakey@uwhealth.org or call (608) 265-3018
This study is part of the Sports, Ultrasound, MRI, Minimally Invasive Treatments (SUMMIT) Lab.