The University of Wisconsin Department of Radiology
Solid and Secure
102 Faculty, 21 Fellows, 32 Residents

A clinical program built on a stable financial base and an endowment developed to help fund our research programs

Acquisition of a new building to house the University of Wisconsin Radiology Research and Education Institute and affiliated research and product development programs

A warm, open, and friendly work environment with strong faculty governance

Faculty with a desire to work with residents and fellows to continually improve the learning experience and to further develop their teaching skills
Unique Departmental Resources
Strong Medical Physics collaboration and a close development relationship with major equipment vendors

State-of-the-art technology in CT, MR, angiography, ultrasound, PACS, and soft-copy interpretation

Extensive research infrastructure, including grant writing support, media specialists, research nurses, research technologists, and data managers

New imaging sciences research: A 50,000 sq ft image science center, equipped with 2 MRIs, 2 CTs, CT/PET, cyclotron, ultrasound, magnetoencephalography, patient care resources, and all small animal imaging.
University of Wisconsin Resources
University Hospital
500 bed tertiary care facility

Consistently named one of the 10 top-performing academic medical centers in the United States by the University HealthSystem Consortium

Ranked among the top 50 of the nation's hospitals in ten medical specialties, U.S. News & World Report, "America's Best Hospitals 2014"

Named one of the nation's top five leaders in health care quality by University HealthSystem Consortium, earning their 2015 Ambulatory Care Quality and Accountability Leadership Award
American Family Children's Hospital
87 bed complete children's medical and surgical center
Warm, family-centered environment that provides everything from preventive healthcare to highly specialized programs that include a pediatric intensive care unit, an internationally recognized transplant surgery program, a children's cancer center, a pediatric asthma center, and many others
State-of-the-art Pediatric Radiology unit with low-dose imaging
Ranked 2nd in the nation by KLAS in U.S. Children's Hospitals use of Electronic Health Records
Ranked among the top 50 children's hospitals in five medical and surgical specialties in the annual U.S. News and World Report Best Children's Hospitals rankings for 2015-2016.
Madison and Dane County, Wisconsin
Friendly, Fun, Fascinating
Downtown Madison is built on an isthmus, providing a beautiful setting and many recreational opportunities
One of only five cities to achieve Platinum status as a Bicycle Friendly Community from the League of American Bicyclists
Consistently rated as one of the best places to live in the country for quality of schools, housing affordability, standard of living, peace of mind, continuing education opportunity, adult education level, health, air access, traffic congestion and safety, and work force employability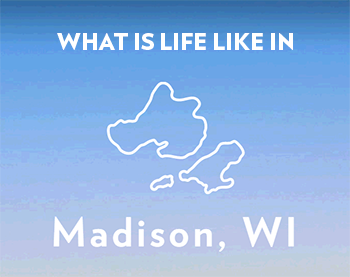 Unless confidentiality is requested in writing, information
regarding the applicants must be released upon request.
Finalists cannot be guaranteed confidentiality.
The University of Wisconsin is an equal opportunity/affirmative action employer.