Personal Links
Section Links
Scott Perlman, M.D., M.S.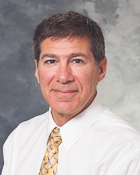 Professor (CHS)
Director of UW PET Imaging Center


Section:
Chief of Nuclear Medicine

sperlman@uwhealth.org icon: send email
(608) 263-6301 icon: phone
Dr. Perlman is the Chief of the Section of Nuclear Medicine and Director of the UW PET Imaging Center. His research interests include PET imaging in oncology and the use of positron emision tomography to evaluate inflammatory disease.
Undergraduate:
University of Illinois (Champaign/Urbana, IL)
Medical School:
University of Health Sciences/Chicago Medical School
Residency:
Nuclear Medicine
In the News