Dr. Reeder Contributes to Clinical and Research Guidelines for Gadolinium Deposition
Posted on Jul 14, 2017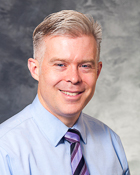 On July 23rd The Lancet Neurology published an article containing clinical and research guidelines for gadolinium deposition in the brain. Dr. Scott Reeder, Professor of Radiology, was the senior author on the study which was noted by the International Society for Magnetic Resonance in Medicine (ISMRM). Gadolinium-based contrast agents (GBCAs) increase contrast in MRI images and have been widely used since the late 1980s. Although GBCAs are considered safe and have well understood side effects, within the last few years gadolinium has been found to accumulate in tissue of the brain which raises concerns of other potential side effects or toxicity. The authors, members of the ISMRM Safety Committee, summarize the current understanding of gadolinium deposition and lay out recommendations for the use of GBCAs in both research and clinical settings.

See the full article via Science Direct

The Department of Radiology also offers a Gadolinium Dose Calculator, both web-based and as an offline iPhone app.
Try out the calculator or download the app.
More news:
CT Protocol Optimization Project Update

Growing Radiology Subspecialty Gives Students Chance to Learn and Interact

Radiology Team Hones New Cancer Treatment Focusing on Tumor Ablation

Dr. Lubner Selected for 2018 Figley Fellowship

Weaver Named Diversity Advocate

3rd Annual University of Wisconsin Interventional Radiology Symposium

Breast Imaging Section Leadership Announcement

NIH Continues Funding for Dr. Reeder's Liver Disease Research

Dr. David Bluemke Presents Stanford University Grand Rounds

Dr. Avey Selected As ASNR Outreach Professor

Aunt Minnie Features UW CT Time Efficiency Study

Dr. Jeannine Ruby Completes ABC News Resident Rotation Program