Annual UW Big Sky Radiology Conference
Huntley Lodge, Big Sky, Montana
In Memory of Virgil and Sharon Graves
Provided By
University of Wisconsin School of Medicine and Public Health Department of Radiology
University of Wisconsin–Madison Interprofessional Continuing Education Partnership (ICEP)
Set in one of the finest ski resorts in the northwest, this world-class radiology conference is focused on practical topics.
Statement of Need
Advances in medical imaging continue to occur quite rapidly, making the clinical practice of radiology extremely demanding. The information presented in this course familiarizes the participant with newly emerging material and provides opportunities to discuss and exchange ideas with the faculty. The program was conceived, developed, and structured as a result of the input from attendees of previous CME meetings and the need perceived by our faculty.
Target Audience
This educational activity has been designed to meet the needs of radiologists in general diagnostic practice who are determining which radiologic tests to order and how to evaluate and manage their patients.
Elements of Competence
This CE activity has been designed to change learner competence and focuses on the American Board of Medical Specialties areas of medical knowledge, patient care and procedural skills, and practice-based learning and improvement.
Conference Director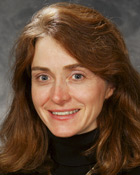 Associate Director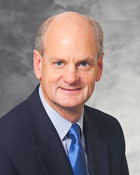 Thomas M. Grist, MD, FACR
Department Chair and Professor
Department of Radiology
University of Wisconsin School of Medicine and Public Health