Case Archives
Reveal the Solution reveal the solution
History
74 yo female with left foot pain and swelling. Evaluate for osteo.
Nuclear Medicine Images
Three phase bone scan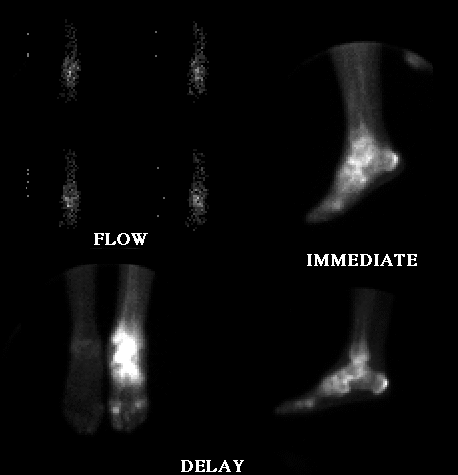 Radiograph Images
Lateral radiograph of the left foot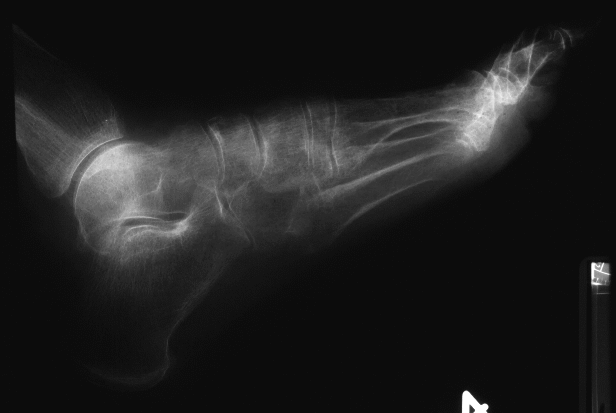 Questions
Reveal the Solution reveal the solution
The most likely etiology of these findings is:

Vascular
Infectious
Inflammatory
Idiopathic
Congenital


True or False: The findings are not adequate to give a definitive diagnosis
What is the diagnosis?