Case Archives
Reveal the Solution reveal the solution
History
64 yo male with history of adenocarcinoma of unknown primary. Had barium enema, CT C/A/P, and PET imaging as part of the workup. You are presented with the PET imaging findings.
Nuclear Medicine Images
PET images centered on the abdomen and pelvis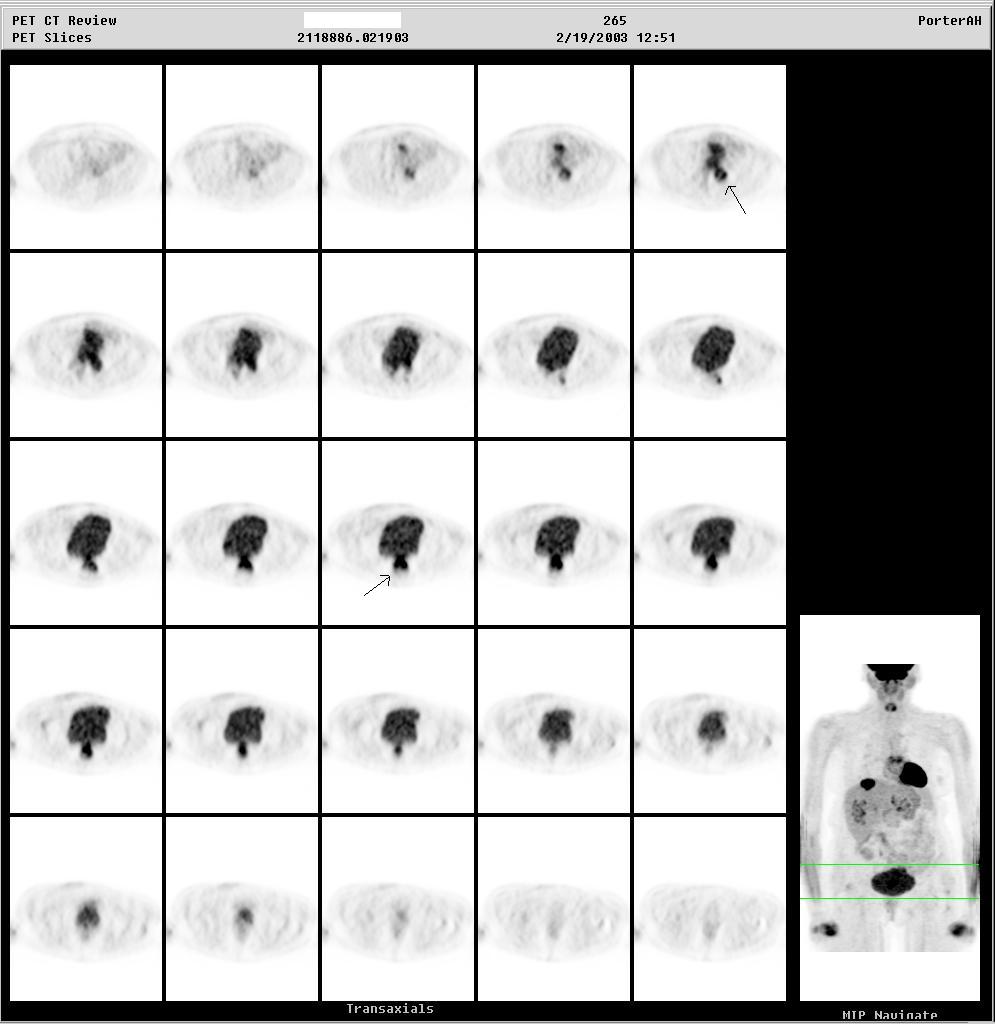 Questions
Reveal the Solution reveal the solution
Increased FDG uptake on PET imaging can be related to all of the following EXCEPT:

Infection
Malignancy
Brown fat
Inflammation
Exercise
Hyperglycemia


True or False: The most likely diagnosis in this case is metastatic colon cancer.
What is the diagnosis?