Case Archives
Reveal the Solution reveal the solution
History
58 yo woman with weight loss and jaundice.
CT Images
Multiple contrast enhanced CT images through the upper abdomen
Radiograph Images
Single image from an ERCP performed at the time of stent placement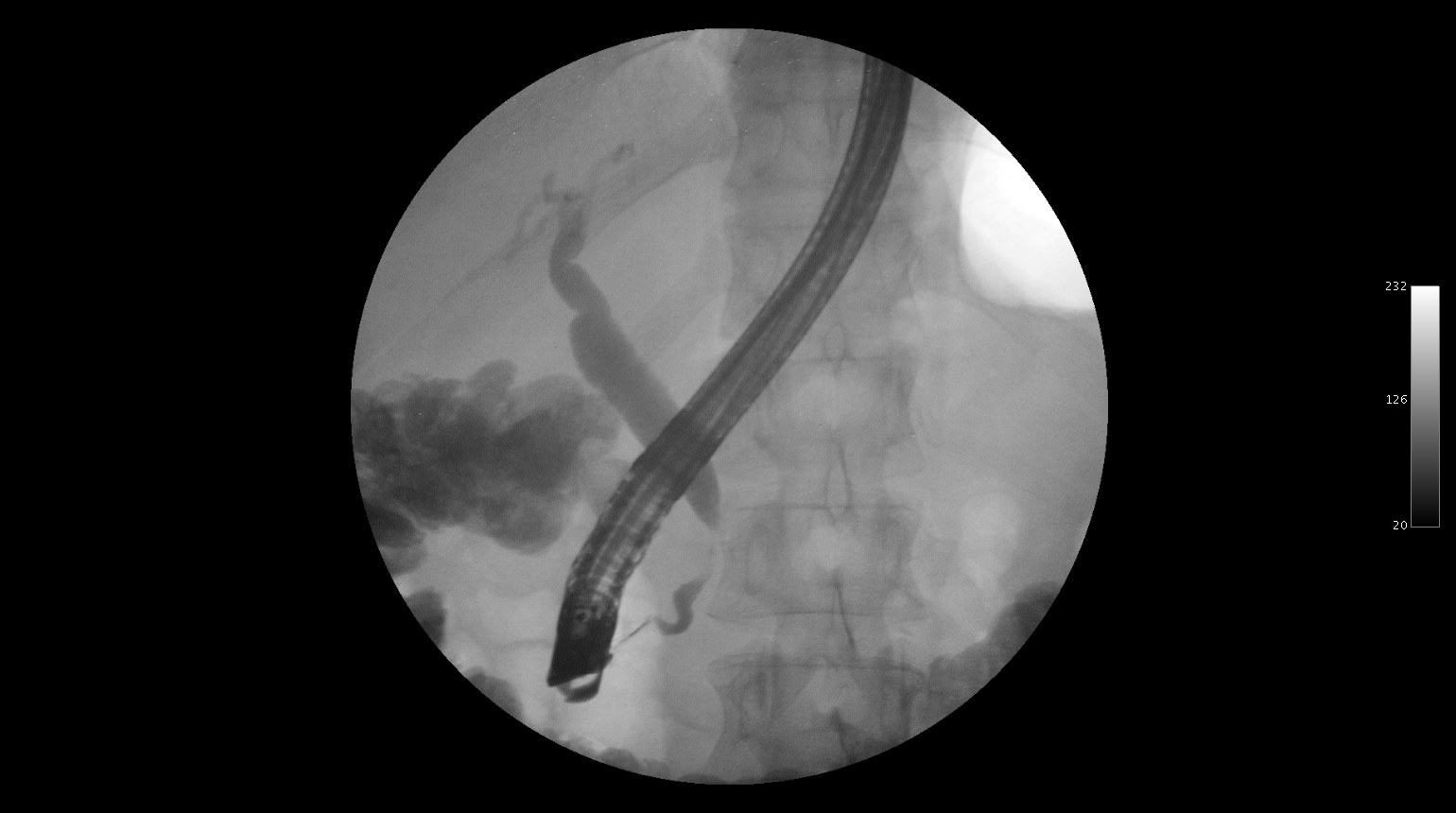 Questions
Reveal the Solution reveal the solution
The most effective treatment for this disease is:

surgery
chemotherapy
electrophoresis
corticosteroids
supportive care


True or False: The prognosis for this disease is poor.
What is the most likely diagnosis?