Case Archives
Reveal the Solution reveal the solution
History
55 yo female with acute flank pain and lightheadedness.
CT Images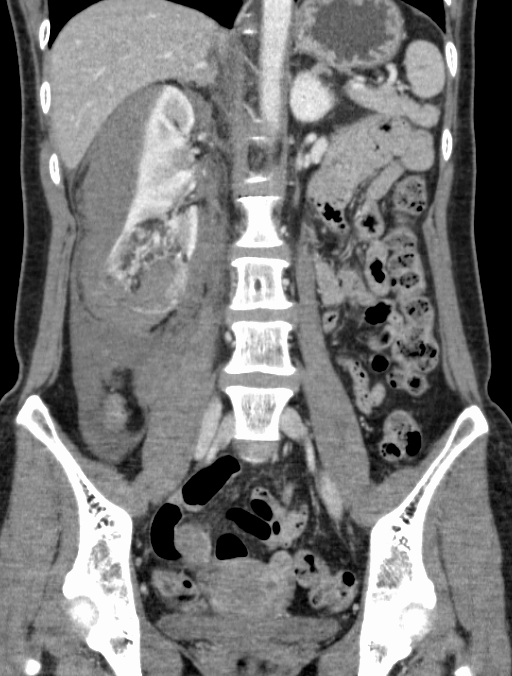 Questions
Reveal the Solution reveal the solution
Assuming that this is an acutely symptomatic and active process, what is the most appropriate treatment?

Surgery
Antibiotics
Embolization
Pain medications
Anticoagulation


True or False: This is an unusual presentation for this pathology.
What is the most likely diagnosis?