Case Archives
Reveal the Solution reveal the solution
History
56 yo male s/p liver transplantation with new onset hepatic failure, sepsis, and hypotension requiring pressor support.
CT Images
3-D and axial images from current CTA
MR Images
Axial CT A/P images performed 1 month ago
Radiograph Images
3-D reconstruction of a CTA performed 1 year ago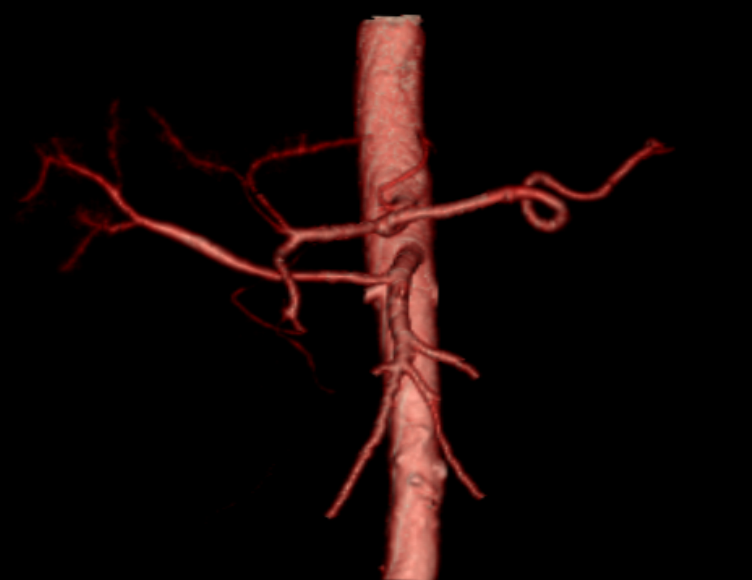 Questions
Reveal the Solution reveal the solution
Which of these is the least likely outcome of the CTA findings?

Mesenteric ischemia
Ischemia of the liver transplant
Renal ischemia and acute renal failure
Gangrene of the legs


True or False: This is likely to be related to the surgical hepatic arterial anastamosis.
What do you think is the primary causative etiology of the vascular findings?