Case Archives
Reveal the Solution reveal the solution
History
33 yo male with RUQ pain.
CT Images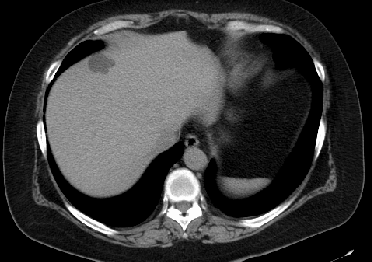 MR Images
Questions
Reveal the Solution reveal the solution
The next most appropriate step in management of this finding is:

Nothing
Surgery
Follow up imaging
Biopsy
Chemotherapy


True or False: This patient is likely to have significant complications related to this finding.
With this appearance and location, what is a significant differential consideration in this patient?