Case Archives
Reveal the Solution reveal the solution
History
43 yo male with history of lymphoma and recurrent pulmonary embolism.
Radiograph Images
Abdominal plain film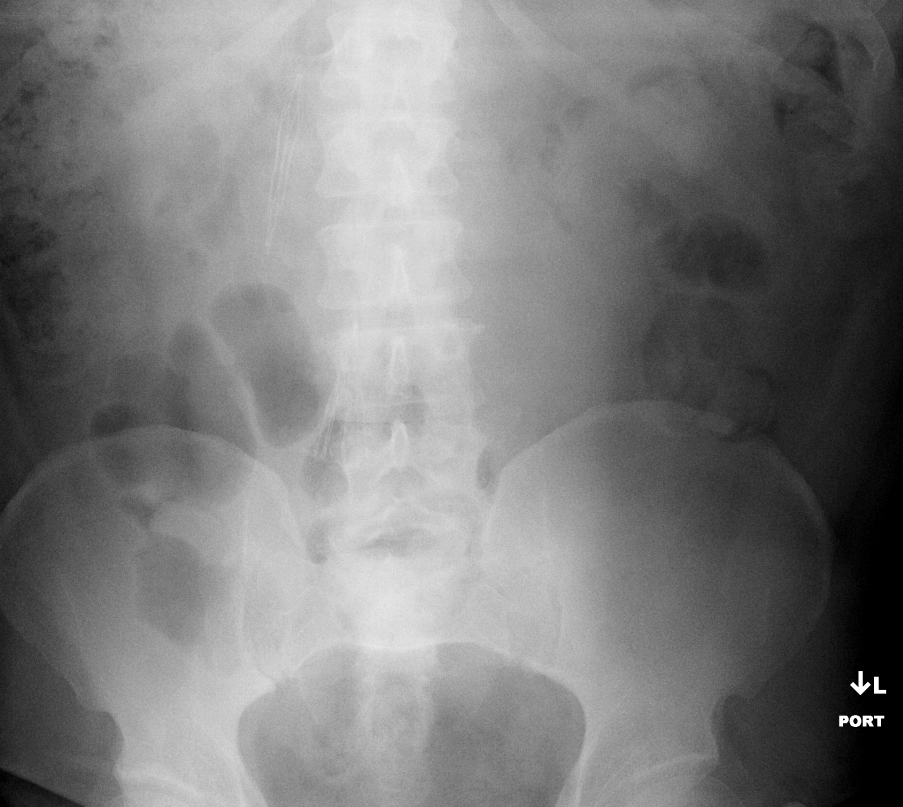 Questions
Reveal the Solution reveal the solution
The top of an IVC filter should be at the _____ level

T10/11
L1/2
L3/4
L5/S1


True or False: Neither of these two filters appears to be appropriately positioned.
Name the venous structures where these filters are most likely to be located.