Case Archives
Reveal the Solution reveal the solution
History
1 month old female with in utero hydro and cystic mass on US.
Ultrasound Images
Radiograph Images
Image from a VCUG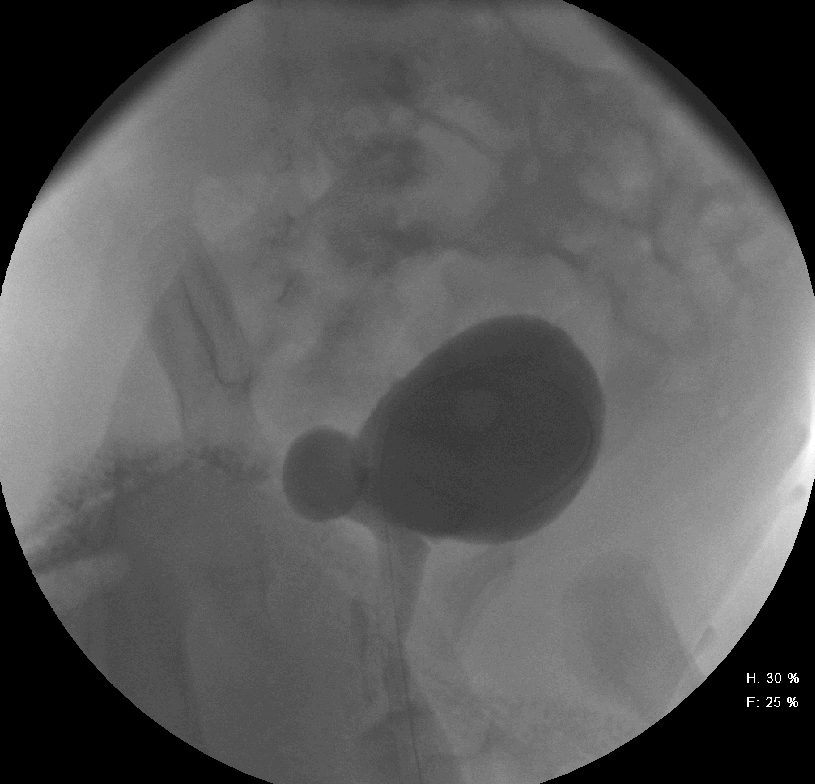 Questions
Reveal the Solution reveal the solution
This condition is commonly associated with:

Enuresis
Malignancy
Vascular anomalies
In utero hypoxemia


True or False: These cases are almost always treated with surgery.
What is the most likely diagnosis? Please be specific.