Case Archives
Reveal the Solution reveal the solution
History
75 yo female with abdominal fullness and bloating.
CT Images
Single axial image through the mid abdomen.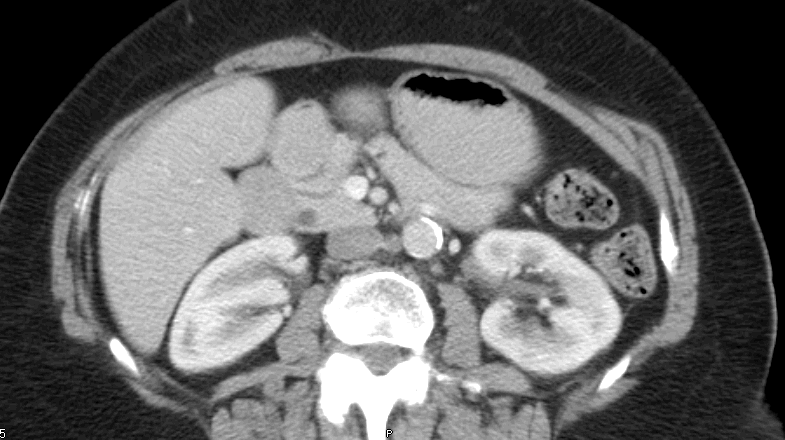 Questions
Reveal the Solution reveal the solution
The abnormality is centered in the:

pancreas
kidney
liver
vasculature
retroperitoneum
bowel


True or False: This is most likely an incidental finding.
What is the diagnosis?