Case Archives
Reveal the Solution reveal the solution
History
33 yo female with abnormal LFT's.
CT Images
Axial CT image through the liver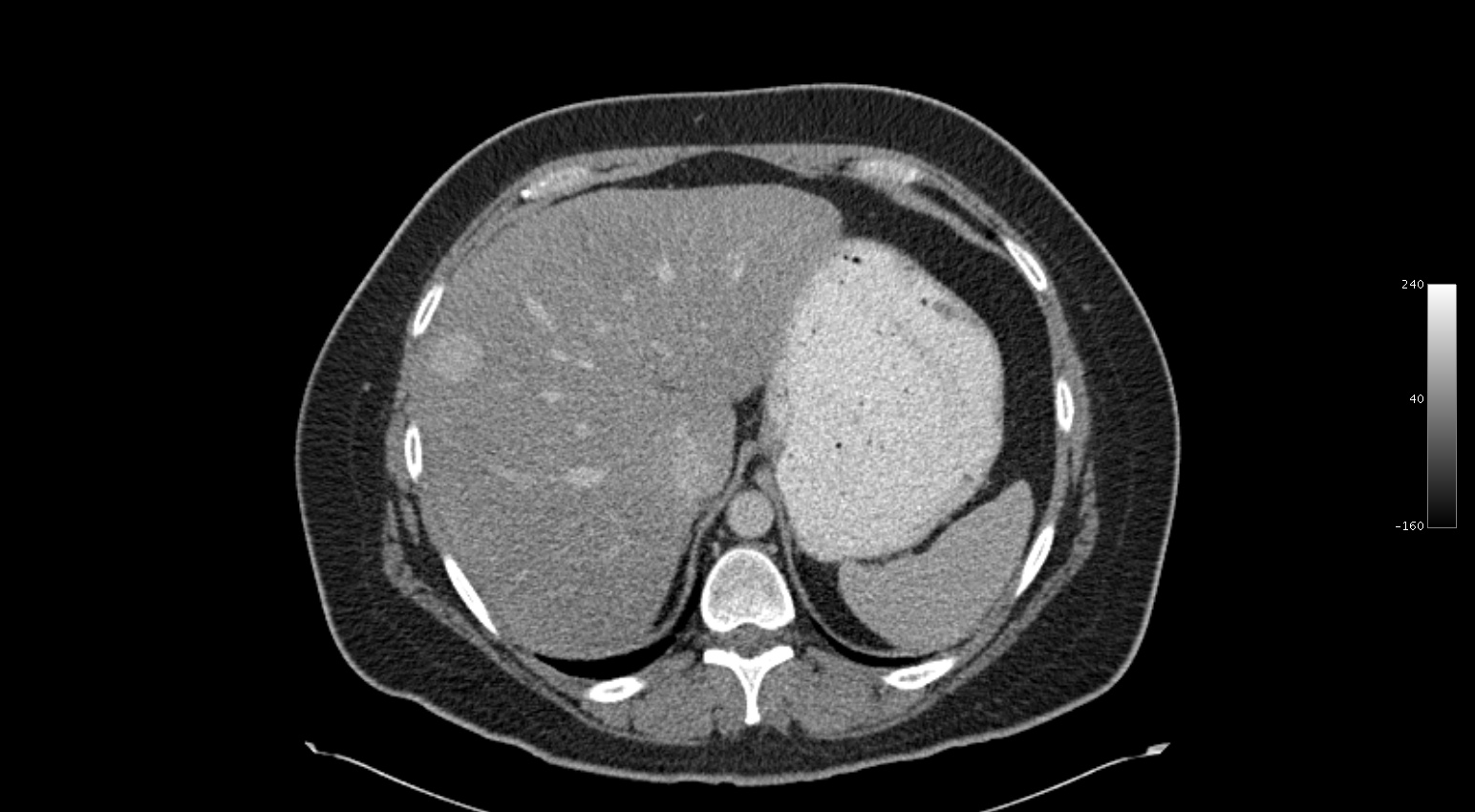 Ultrasound Images
Grey-scale US image of the liver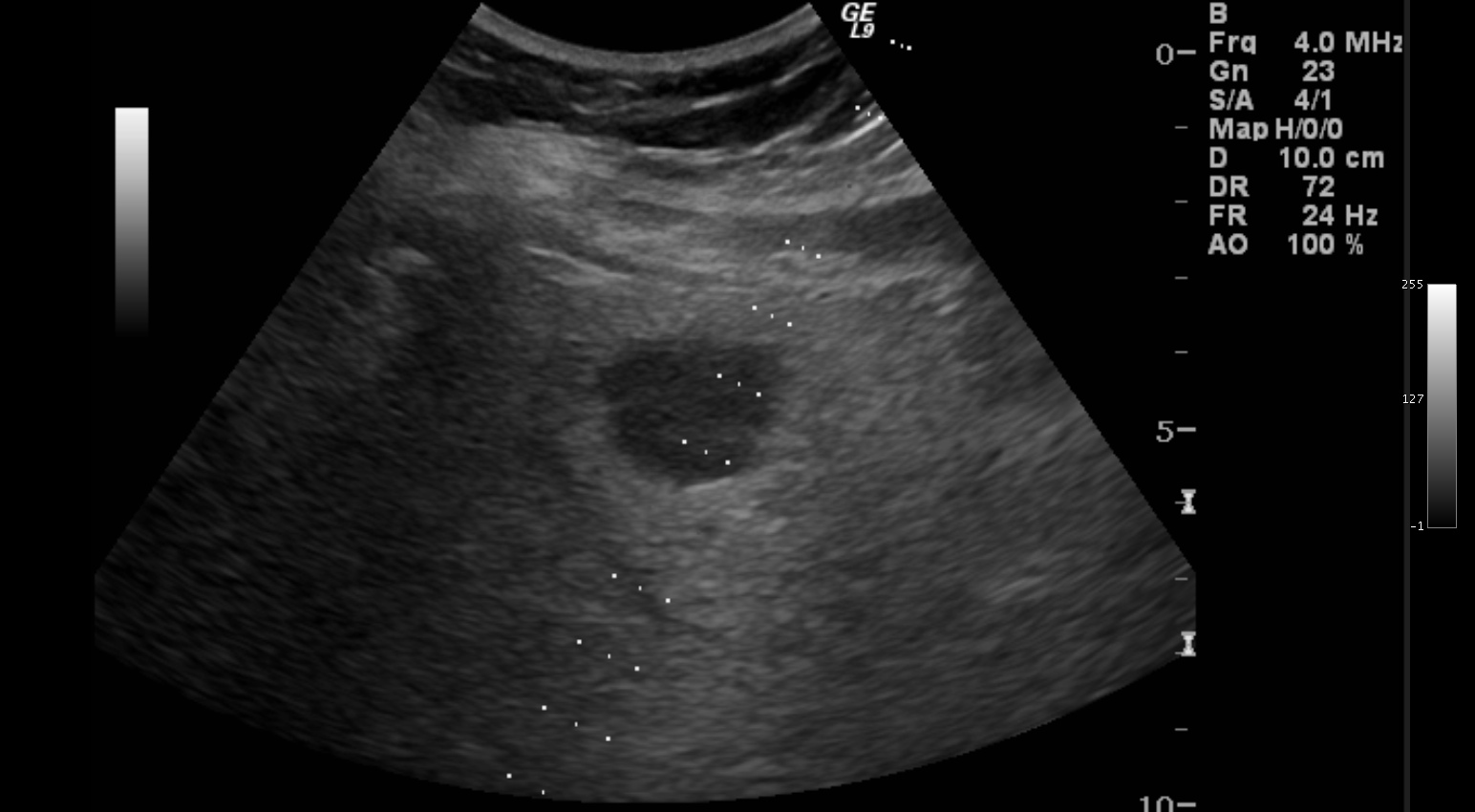 MR Images
Multiple MR images through the abdomen Fiesta, In phase, T2, pre, arterial, portal venous, delayed and out of phase images.
Questions
Reveal the Solution reveal the solution
The least likely diagnosis based upon the imaging findings is:

Hepatocellular carcinoma
Focal nodular hyperplasia
Hepatic adenoma
Fibrolamellar hepatocellular carcinoma


True or False: The liver function test abnormalities are likely to be related to this lesion.
What is the most likely diagnosis?