Case Archives
Reveal the Solution reveal the solution
History
15 yo male with foreign body ingestion.
Radiograph Images
Single image from an UGI.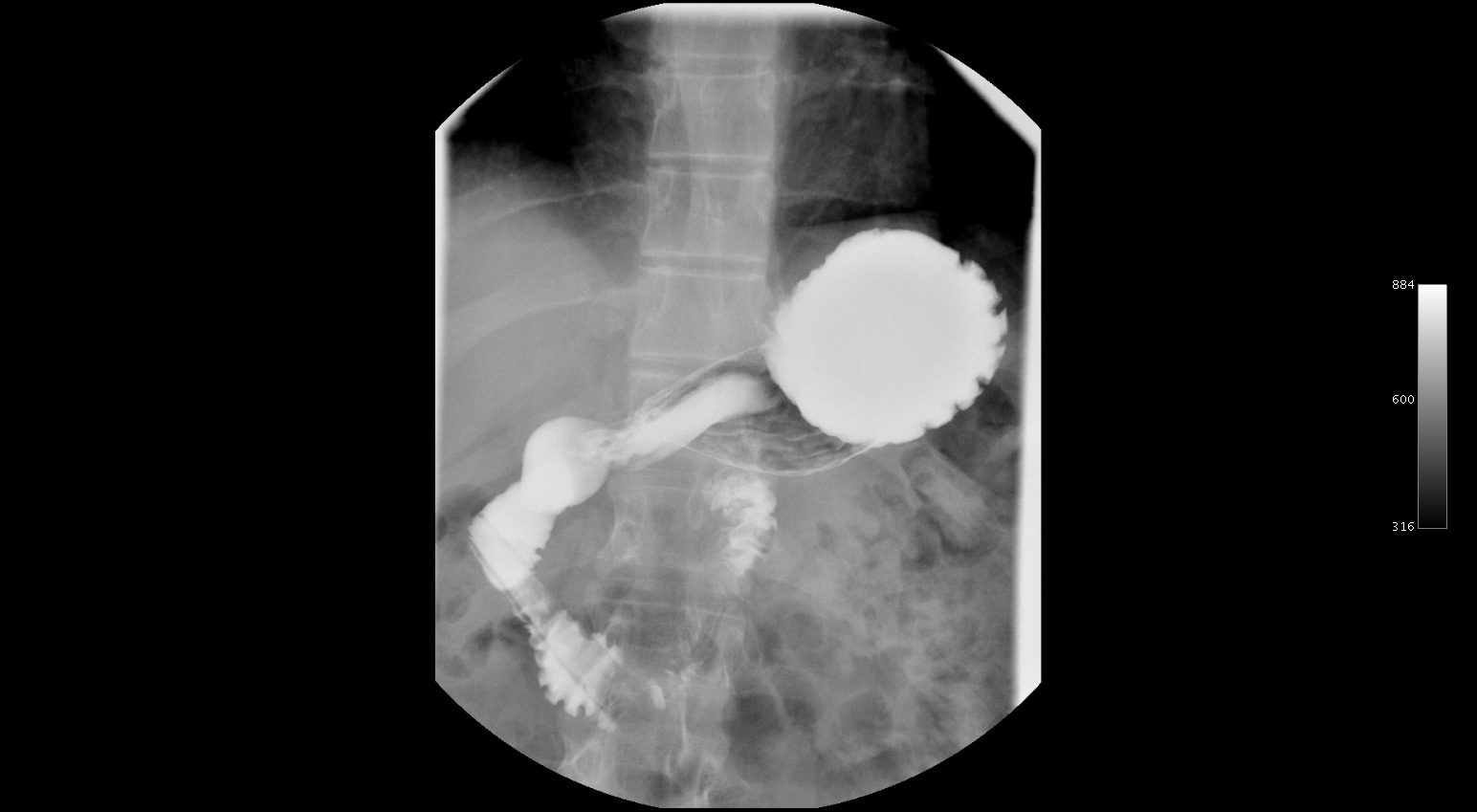 Questions
Reveal the Solution reveal the solution
True or False: There is evidence of perforation on this image.
Ingested foreign bodies most frequently become lodged in the:

stomach
esophagus
colon
small bowel


Give two guesses as to the identity of the ingested foreign body.